3 Specific Exercises Every Mother Must Practice After Perineal Tearing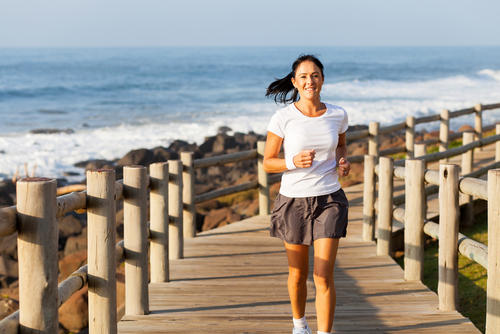 August 3, 2016
When a woman goes through childbirth, a common and painful experience during the birthing process is an injury called perineal tearing. According to Los Angeles-based OB/GYN Dr. David Ghozland, these tears occur in the area between the vaginal opening and the anus, and can be corrected using perineal repair and perineoplasty surgery. There are also several recommended exercises for women who have experienced this injury while giving birth to help strengthen damaged muscles.
Perineal tears occur in varying degrees of severity. First-degree tears are somewhat
superficial and tend to heal naturally. Second-degree tears ate deeper and affect the
muscles of the perineum. These are usually repaired with stitches. Third-degree
tears actually involve the anal sphincter muscles, while fourth-degree tears extend
up the anus and into the rectum area. Dr. Ghozland notes that patients may
experience the following symptoms and complications following a severe perineal
tear:
Bowel urgency
Difficulty controlling flatulence
Difficulty with bowel control
 Painful intercourse
If you want to minimize these symptoms, Dr. Ghozland advises you wait 6 weeks
after giving birth before you begin exercises to strengthen the area and reduce or
prevent anal incontinence symptoms.
1. Pelvic Floor Exercises with an Anal Cue. This exercise helps strengthen the
sphincter muscles if the perineal injury caused them to become lazy or relaxed.
Lie on your back in a relaxed posture.
Breathe in to relax your pelvic floor down.
Breathe out as you squeeze and lift your pelvic floor muscles and concentrate
on pulling anus muscles up towards your lower back.
Breathe in to relax the pelvic floor muscles back down.
Repeat 10 times.
Repeat another set in aligned sitting.
Repeat another set in aligned standing.
2. Pelvic Floor Elevator with an Anal Cue. This exercise improves your ability to
control flatulence and bowel movements and prevent unwanted accidents.
Imagine your anal canal (from your anus to your rectum to the mid-part of
your lower back) as 3-story building with an elevator.
Tighten your anus and bring the elevator from ground floor to level 1.
Tighten your anus further and pull the elevator to level 2
Tighten your anus as much as you can and pull it up all the way.
Slowly release the elevator down one level at a time. Perform three
repetitions.
3. Anus Quick Flicks. The anal sphincter muscles are needed to overcome or manage
bowel urgency. Strengthening these muscles is essential.
Begin by picturing your anus as a circular muscle. Imagine attempting to lift a pea through the anus just 3 mm and back out again.
Perform 10 "quick repetitions" in a pulsing fashion as you tighten the circular
opening and release again.
There are many non-surgical options available to strengthen damaged muscles
alleviate the problems associated with perineal tearing. Dr. Ghozland regularly
assists patients with this troublesome concern and offers minimally invasive
perineal repair and perineoplasty surgery when other options fail to achieve the
desired outcome.